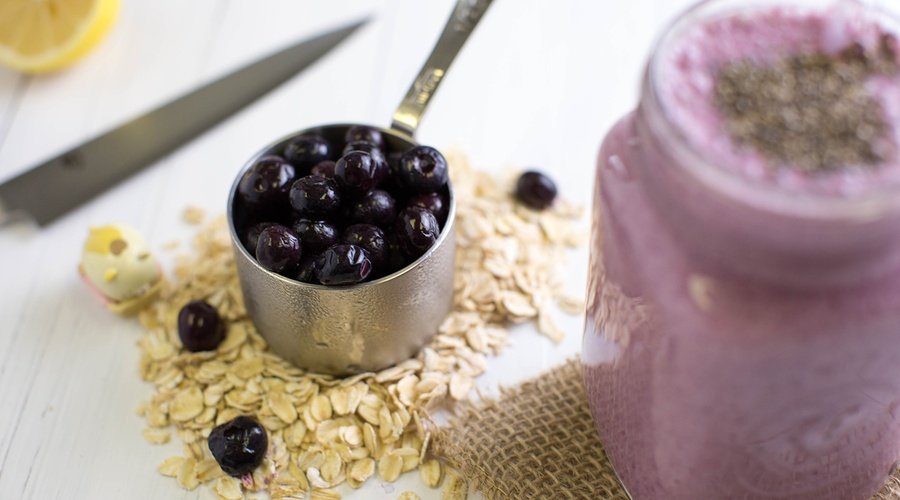 Blueberries are small round berries that grow on bushes or low shrubs. The most common types of bluberry plant varieties can be sorted into highbush (more heat tolerant), lowbush (most cold hardy), and hybrid half-high, with highbush being the most common. Blueberries have a soft texture, with a juicy and (ideally) sweet flavor, although they can sometimes be sour as well.
How to Choose Blueberries
Look for berries that are richer and darker blue in color for a sweeter tasting fruit
Blueberries are packed full of antioxidants, which are vitamins, phytochemicals, and other nutrients that can protect your cells from free radicals. The majority of the phytochemicals found in blueberries are flavanoids. Flavonoids help the plant protect itself from diseases, and help you in many different ways that scientists are still discovering.
Why Are Blueberries Blue?
It contains a significant amount of anthocyanin, which is a flavonoid. It's the anthocyanin's pigment that makes it blue.
The only downside to blueberries is the price. Luckily, you can make smoothies with either fresh or frozen fruit, so you can buy frozen blueberries or (if they're in season) go blueberry picking at a local farm. If you pick them yourself, it's usually ridiculously cheaper compared to the fresh ones you find at the grocery store, and they even taste better.
If you do end up going blueberry picking, bring your haul home and freeze what you won't be using within a week. You'll be eating blueberries for months.
---
Smoothie Recipes with Blueberries
---
Blueberry Flavor Pairings